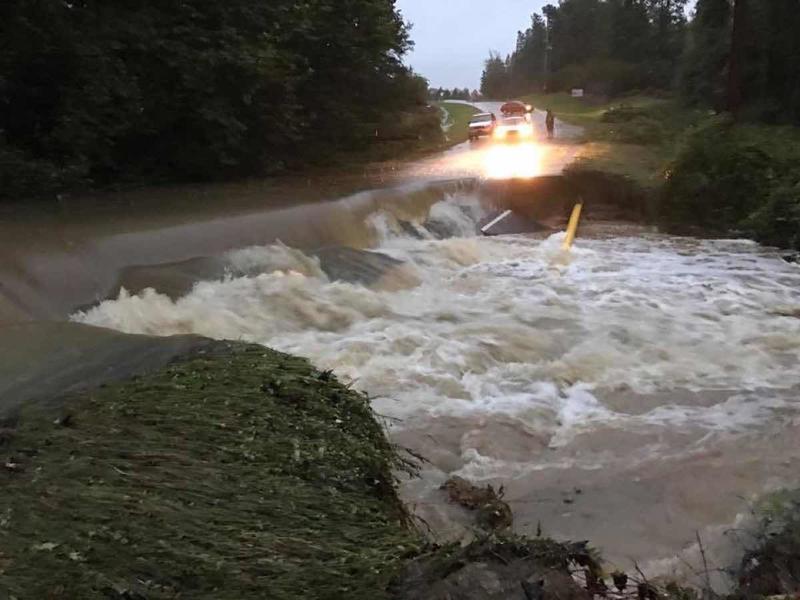 Washed Out Section of Rogers Road NOW OPEN
Ahead of schedule….the section of Rogers Road between Heritage Gates Drive and Hobblebush Way washed out by Hurricane Matthew has reopened early. Scheduled to open December 9th, Wake Forest Town officials announced this afternoon that Rogers Road is now open to traffic.  The large cross-section of Rogers Road between Hobblebush Way and Heritage Gates Drive had been washed out during Hurricane Matthew since October 8th. Smith Creek surged due to the massive rains brought by Hurricane Matthew and over took Rogers Road causing the road to collapse.
Improvements were made to the creek's drainage system that runs under Rogers Road. The N.C. Department of Transportation engineers replaced the culvert under the roadway with a larger version capable of carrying a greater volume of water. The culver had to be custom made for that location thus resulting in a long repair timeline. The road closure created a major inconvenience for many area residents as Rogers Road is a major east-west connector to Heritage, one of
Wake Forest's largest communities and a major route into Rolesville. Between the completion of Rogers Road Bridge and reopening of this connecting road, traffic will be flowing more smoothly in this area of Wake Forest.